OUR PROCESS
We approach every project with a carefully thought-out comprehensive plan that encompasses the client's agenda as well as all of the challenges and possibilities of the site. We work closely with our clients to maximize the potential of their property and strive to exceed their expectations. This intimate relationship is the foundation from which we create the landscape of our client's dreams.

Scroll down to view our process.


We begin with a thorough evaluation and assessment of the property, examining and taking note of potential challenges to then focus on maximizing the possibilities. We look at the topography, grading, light exposure, drainage needs, soil structure, and the underlying utilities on site. In the event that town or city bylaws require any permitting or additional information on the project, we coordinate and represent our clients through this process.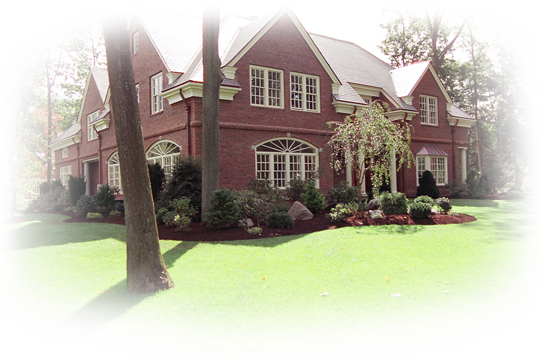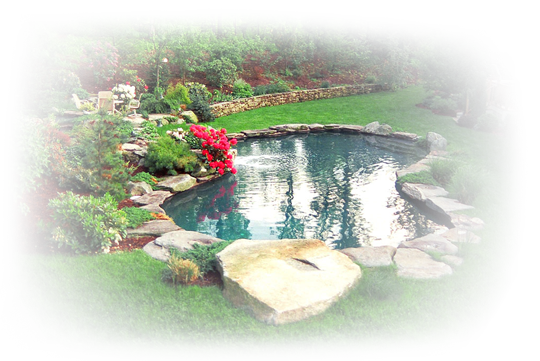 Our design process begins with an on site meeting with our clients. We listen to their ideas, goals, and how they envision using their property. Discussing the general layout of the planting beds, their color preferences, and their favorite trees or plants, we then make recommendations of plants and trees that will suit their particular setting, as well as the use of texture, form, and structure. We discuss the ideas of sitting walls, patios and other amenities that we believe will enhance the overall project. We invite our clients to visit other projects that we have completed in the area to give them additional perspective.
Finally, we lay out each component of the job on site for our clients review. This allows them to see the layout in place, at their home, which provides a level of comfort and understanding that a plan on paper cannot achieve.
From the general feel to the most minute detail, selection of the proper materials is crucial to the viability, sustainability, and overall enjoyment of your property. At Kevin Norton & Co., we are nursery growers with over 30 years of experience in the art of cultivating, harvesting, and transplanting of fine nursery stock and estate sized trees. Our horticultural knowledge and experience is unsurpassed in the industry.
A hallmark of our success has been the exclusive use of composted organic soils. Knowing that the soil is a critical component in the health and vigor of a plant for its entire life, we only use our own organic soils in all of our plantings.
Natural stone is always an important element in a landscape environment. All stone is not created equal, that's why we hand select all the natural stone for each of our projects.
Most mulch today is ground up stumps and wood byproducts chemically dyed to give it the color of choice. We only use 100% composted organic black mulch. The nutrients in our organic mulch are slowly released, feeding the plants over the entire growing season.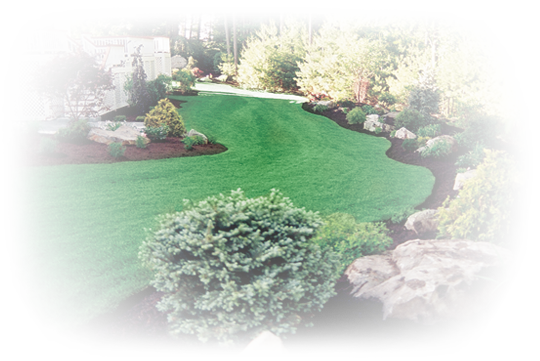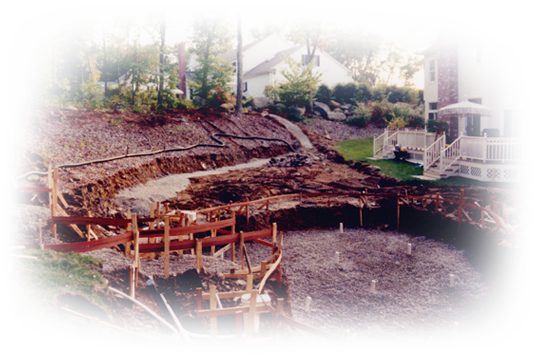 Successful installation requires appropriate direction and management. To achieve efficiency and quality, the proper sequence of events is required.
Once the job begins, owner Kevin Norton is on site every day, alongside his crew. He oversees the layout and building of the planting beds and gardens, hardscape construction, as well as the careful placement of all the plant material. From start to finish, Kevin is there to manage the project and ensure the complete satisfaction of the client.
"Each member of the crew takes great pride in our work.  Every  job we deliver has my name on it and I personally guarantee your complete satisfaction. Once the project is completed, we maintain a close relationship with each of our clients. Our motto is – once a client always a client."
– Kevin Norton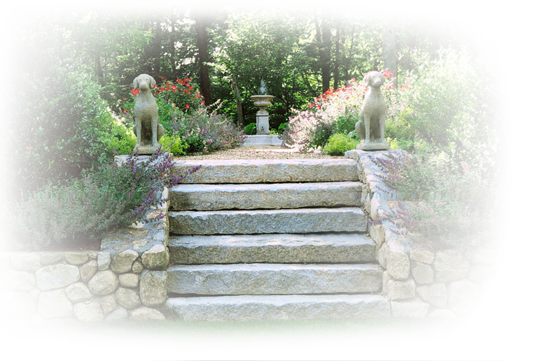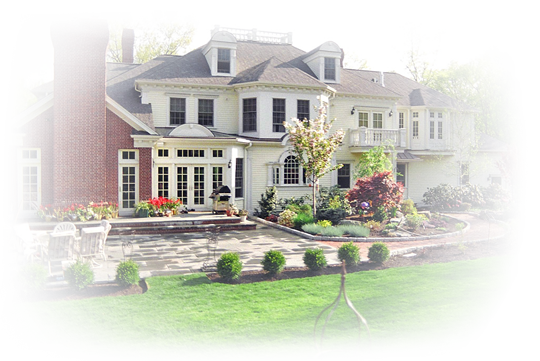 The relationship doesn't end there. We offer estate quality professional care programs for all of our clients. We are often the only skilled and detail oriented group that our clients trust to maintain the health and vibrancy of their landscape and protect the investment that they have made in their homes.